Collaborative accommodation plan
1) How to apply for accommodation
Access the Rurubu Travel website.
2) In the search box (where are you going?) type "Ikaho" or the name of the place of accommodation, the check-in and check-out dates and number of travelers. Then click on "search."
3) Make a reservation for a plan that includes "Initial D collaboration plan with a special gift (paper craft)" in the name of the plan.
*Applicable to: adults, paying children (A-D), one per person, per night.
4) Receive the special gift at the time of check-in at the facility.
Special gift for accommodation: Manhole coaster
he Rurubu Travel site selling
the collaborative accommodation plan is
here.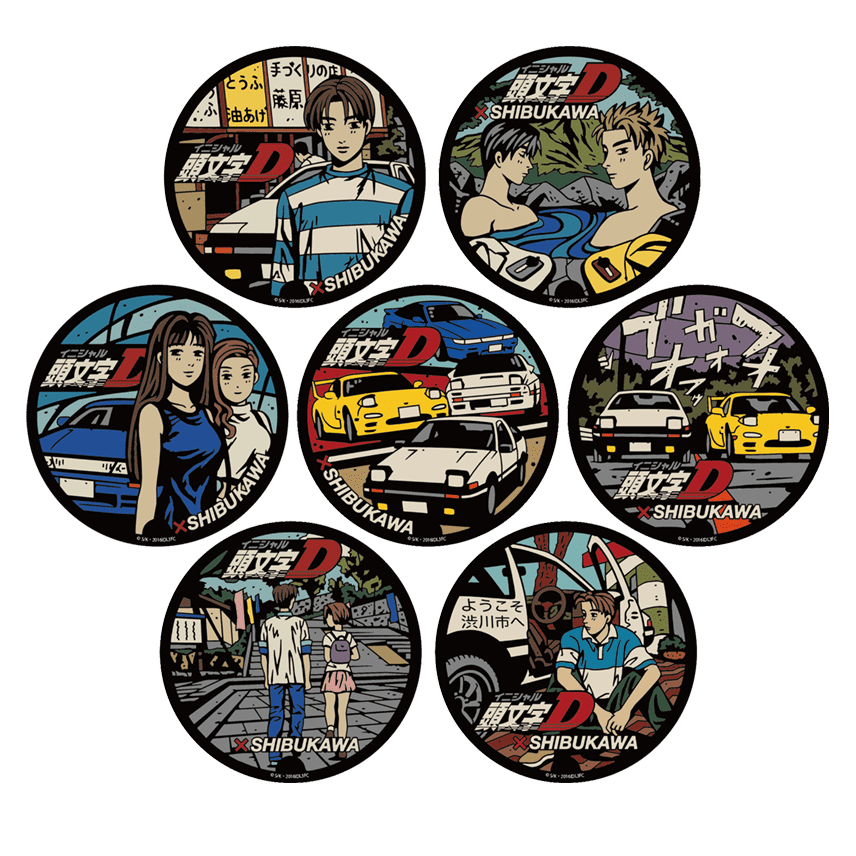 From Saturday, August 1, 2020 to Saturday, July 31, 2021
Shibukawa City's initiatives to promote "anime tourism"
Shibukawa City has been promoting "anime tourism," through which anime and manga fans can visit places where the works were set. The city is looking forward to welcoming you with content that will make your visit to the locations of Initial D even more enjoyable.